Spicy Roasted Almonds
This months Recipe Redux Challenge was to create a crunchy recipe. The first thing that came to mind was spicy roasting almonds. I'm actually been wanting to make these for a while now but just haven't made time to do so until now.  
With hunting season here my husband needs some healthy on the go snacks. He loves some extra spicy treats so this recipe will be perfect for his hunts or for your camping trip or hiking. Oh, course they would also be perfect for school lunches, BBQ's or just a simple grab and go snack.  
Print
Spicy Roasted ALmonds
---
Description
These delicious almonds make a handy grab-n-go snack any time of day!
---
1 cup Almonds
1 1/2 tsp Avocado Oil
1 tsp garlic powder
1 tsp paprika
1/2 tsp cayenne
1/2 tsp cinnamon
1/4 tsp salt (to taste)
---
Instructions
Stir all ingredients together in a bowl until the almonds are well coated. Spread the nuts out over a parchment lined cookie sheet and bake for 15 – 20 minutes or until golden brown. Stir halfway through the baking time.
Notes
Note: Keep an eye on these in the last 5 minutes of baking as they can go from baked to burnt pretty quickly.
Cook Time:

15-20 minutes

Category:

Snack

Cuisine:

American
Nutrition
Calories:

232

Sugar:

1g

Sodium:

121mg

Fat:

19g

Saturated Fat:

1g

Carbohydrates:

10g

Fiber:

5g

Protein:

8g
Recipe Card powered by
Health Benefits of Almonds
1. Boost Brain Health
Almonds are a rich source of many nutrients which help in the development and health of the brain.
2. Regulate Cholesterol Level
Regular consumption of almonds helps to increase the high-density lipoproteins i.e. HDL cholesterol levels and they reduce the low-density lipoproteins i.e. LDL cholesterol levels.
 3. Improve Bone Health
The mono-unsaturated fats, protein, and potassium contained in almonds are instrumental in heart health. Vitamin E is an effective antioxidant and also reduces the risk of heart diseases, while the presence of magnesium in almonds can help avoid heart attacks.
5. Strengthen Immune System
Almonds are great sources of alkali materials, and this is known to benefit the strength of the immune system, as well as increase the ability to stave off diseases and various health conditions. 
6. Reduce Inflammation
Many people think that the word "fat" means something negative, but in fact, certain fatty acids are essential and can be very beneficial for overall health. The body can't create its own fatty acids, which is why we need to get them from dietary sources. Almonds have two very important fatty acids, both linoleic and linolenic acids. These fatty acids help reduce inflammation all around the body, which is a general condition that many people suffer from. Fatty acids also help reduce the levels of LDL cholesterol, and they promote healthy skin and hair! All in all, these nuts pack a powerful, healthy punch.
7. Increase Digestive Health
In addition to healthy fats and alkaline-forming molecules, almonds (especially the skin of almonds) contain probiotic components that help with digestion, detoxification and healthy bacterial growth within the gut flora — a key to actually utilizing nutrients from food and preventing nutrient deficiencies.
 8. Can Help Fight Cancer and Inflammation
Almonds contain vitamin E that acts as a powerful antioxidant, fighting free radical damage and oxidative stress that are linked to cancer. Many studies find a link between nut consumption and cancer prevention, including a reduced risk for colon, prostate and breast cancers. 
 9. Regulate Blood Pressure
 the potassium present in almonds helps regulate blood pressure, and low levels of sodium, help control the fluctuating blood pressure.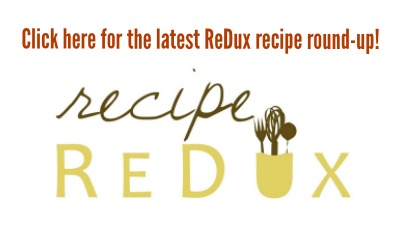 Hi!! I'm Kristin McConnell, creator of Innovative Health & Fitness, I am an Elite Fitness Trainer and a health and lifestyle blogger! I am a wife to my Amazing husband, Mom of two fabulous kids, and two dogs. We try our best to live a happy and healthy life.