In the United States, we waste between 30 to 40 percent of our food supply, according to the United States Department of Agriculture.
As a family we are guilty of this as well but we are trying our best to cut back on our food waste.
What we have been doing to cut back on our waste is first we shop our pantry and fridge before heading to the store. I try and make a meal plan for that week with items we already have.
Next, we freeze any leftovers that we are not going to eat in the next couple of days.
If we do have any food that does go bad before we can eat it we add it to our compost which also feeds our chickens. This cuts back on feed we need to buy for them. They are loving the compost breakfast! =)
Last week we ran out of bread and since we are on a mission not to just run to the store. I decided to make homemade bread for the kid's lunches. I looked up the recipe and sure enough, I had all the ingredients. This recipe is so good and makes two loaves! It was so much fun to make and I have made 2 more loaves of bread since that day plus homemade tortillas! I'm actually currently making this recipe now as I'm writing the blog! It's that good! ? Recipe for the tortillas coming soon! Homemade is so much better. It's so hard to find good bread without all the additives. This recipe only has 5 ingredients!
By making bread at home this is helping us towards our goal of F.I.R.E you can read about it here.
Homemade Bread
Print
Homemade Bread
---
Description
This is the best homemade bread recipe! The bread is soft and airy with a buttery crust. With only 5 ingredients, it will turn out every time you make it. 
---
8 cups Organic Unbleached All-purpose flour (white or wheat)  
2 tsp Salt
2 1/4 tsp Dry Active Yeast (1 packet)
1/4 cup Local Honey  
3 1/2 cup Water 
2 tbsp Grass-Fed Butter 
---
Instructions
Mix the flour and salt together in large bowl or the bowl of a standing mixer.

Put Dry Yeast into a small bowl add 1/4 cup warm water to proof the yeast it, you can also help it even more by adding 1 tsp sugar to the mix and stir. Let sit until for 10 minutes.

Add yeast, honey and 2 cups water with the mixer on. Let it mix together for about 1 minute.

Gradually add the final cup of water and add more if necessary. The dough should stick to the bottom of the bowl but clean the sides and be sticky to the touch. If you add too much water, don't worry! Just add a bit more flour to get it back to the right consistency.

Knead 6-8 minutes in a mixer or 8-10 minutes by hand until the dough is smooth and elastic. Don't skimp on the kneading! This helps create the structure of the bread.Let the dough rise (covered, room temperature) in the same bowl you mixed it in for 1 hour or until doubled.

Remove from bowl gently and form into 2 loaves. This is most easily done by creating a crease in the middle of the piece of dough with your palm and then folding the dough over the crease and pinching it together at the bottom, just imagine folding a piece of paper in half and gluing the bottom shut. Repeat this a few times until you have a smooth loaf shape. You may have to tuck the long ends in a few times as well.

Place in greased bread loaf pans and raise (covered, room temperature) 1 hour or until doubled.

Bake at 375 degrees F for 25 minutes, remove from oven and brush each loaf with a tablespoon of butter.

Return to oven and bake 5-10 more minutes, or until golden brown. The internal temperature of the bread should read right around 200 degrees F.

 
Prep Time:

2 hours 20 minutes

Cook Time:

35 Minutes

Category:

Side Dish

Method:

Baking

Cuisine:

American
Nutrition
Serving Size:

2 Slices

Calories:

137

Sugar:

2g

Sodium:

164mg

Fat:

1g

Carbohydrates:

27g

Protein:

3g

Cholesterol:

2mg
Keywords: Homemade Bread, bread,
Recipe Card powered by
Challenge:

Cook with at least 3 ingredients that are actually in your refrigerator or pantry right now. Try not to go to the store to buy anything new. Show us how you reduce food waste by being resourceful!

Hot Tip:
If you can spare about 1/8 of the dough set aside before you put the dough into the loaf pans. Roll into small balls press to flatten. Put them in a hot pan with some oil and brown each side. Let cool for a few seconds add honey and enjoy!! This is a special treat my family has been doing for at least 5 generations!! Yum!
Leave me a comment below if you have tried this before!
Happy Baking!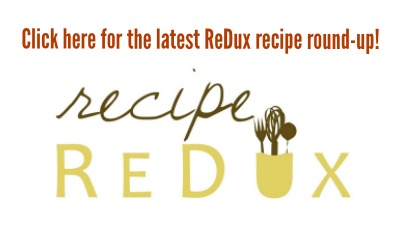 Hi!! I'm Kristin McConnell,  I am so glad you are here! I am a wife to my amazing husband and a Mom of two fabulous kids.