My favorite kitchen tool as of right now is my Instant Pot!  I had been wanting an InstaPot for a while. Watching all my fav Instagrammers Insta stories with all their quick and easy recipes. I just had to have one! =) My wonderful MIL gave me one for Christmas!
With us moving shortly after Christmas I didn't even open the box until a week after we moved into our new place. I have full intention to using this wonderful product at least once a week, If not more.
It really is super easy to use. The first recipe I made using my InstantPot was   InstaPot Pomegranate Pulled Pork check it out here.
What is an Instant Pot you ask!?
"Instant Pot" is actually a brand name for a programmable pressure cooker.
Now you are thinking, "So this really isn't anything new. My grandma had a pressure cooker." Or maybe you have heard pressure cooker horror stories of pressure cookers EXPLODING. But think again – these appliances come with today technology and safety features that remove all fear of overcooked foods or kitchen explosions.
This InstaPot is no one hit wonder. Depending on the brand and model you purchase, they can perform up to 10 different functions in the kitchen (depending on the type you purchase).
In my quest to Simplify this year this gadget helps by being a multi-use kitchen tool. I have the 10 in 1 Instant Pot which is just amazing and can do the following:  pressure cooker, slow cooker, rice cooker, porridge cooker, yogurt maker, cake maker, egg cooker, saute/searing, steamer, warmer, cake and eggs, and sterilizer.
I was hoping to try making hard boiled eggs this evening before publishing this blog but I just didn't get it done. SO that will be a blog post soon.
Do you have an instant pot? I would love to know what your favorite recipe to make with it is! Comment bellow or send me an email.
For more daily inspiration, follow Innovative Health and Fitness on Instagram.
 Check out all the other favorite kitchen gadgets from all the other Recipe Redux members this month.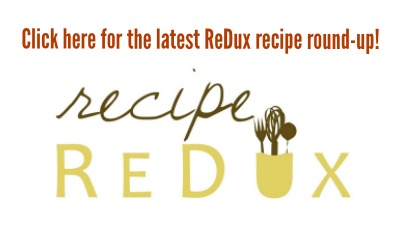 Your Friend and Coach,
Hi!! I'm Kristin McConnell, creator of Innovative Health & Fitness, I am an Elite Fitness Trainer and a health and lifestyle blogger! I am a wife to my Amazing husband, Mom of two fabulous kids, and two dogs. We try our best to live a happy and healthy life.