Are you ready for a new challenge? LES MILLS On Demand has put together three different challenges you can do depending on your fitness level!
Three options. Four amazing trainers. Six weeks to amazing results.
Choose from one of our three Booster Challenges below and in no time our awesome trainers will help you feel leaner, stronger, and fitter than ever.
Equipment + no equipment options available.
FAST BURNER CHALLENGE
6-WEEK CHALLENGE – 30 min a day
Introducing the quickest way to boost your fitness. The Fast Burner Challenge gives you a quick 30-minute workout fix five times a week. Join Rachael Newsham for this fun and effective challenge and you'll build base fitness, burn fat, and get lean – and you don't need any equipment!
30-minute workouts
Transform your fitness with less than 30 minutes of training a day.
Get your challenge pack at https://lmod.go2cloud.org/SF5m
Intensity
Beginner – Intermediate
Equipment
No equipment required.
Game Changer Challenge – Shift up a Gear
6-WEEK CHALLENGE – expert level
Get your challenge pack at https://lmod.go2cloud.org/SF5m

Join Marlon Woods and prepare to shift your fitness to a higher gear. Designed for intermediate to advanced exercisers, the Game Changer Challenge will have you powering through 30 to 60-minute workouts 5 to 6 times a week. There are equipment and a non-equipment option. Whatever you choose, it will arm you with all you need to smash through your training plateau and feel fitter than ever.
6 weeks/5-6 workouts a week

Non-equipment workout plan available.
Intensity
Intermediate – Advanced
Equipment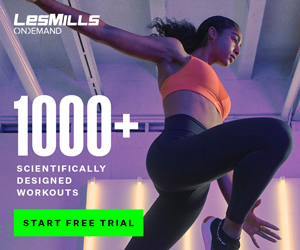 Stronger Challenge – Strength-based Training
Get your challenge pack at https://lmod.go2cloud.org/SF5m

Get set to build lean muscle and increase your strength and power. Join Kylie Gates and Ben Main for the Stronger Challenge and you'll combine transformative strength workouts with cardio, mobility, and flexibility work. This equipment-based challenge will leave you feeling lean, toned, and strong.

Get your challenge pack at https://lmod.go2cloud.org/SF5m
Are you in? I will also be cheering yo on during this challenge and helping you stay motivated!
I have an EXCLUSIVE OFFER just for you!! A Free 30 Day Trial of Les Mills On Demand WORKOUTS THAT FIT YOUR LIFESTYLE Access high-energy, effective workouts, anytime, anywhere.
Use me link and you will get 30 days free so you can enjoy this challenge for FREE!
I will help you make fitness a lifestyle and say goodbye to fad diets that don't work!
1000+ Fat Burning, Muscle Building Workouts
Healthy Recipes
Motivation and Support
Hormone Management
Boost Your Metabolism
Learn to Eat Clean
Live a Happy, Healthy & Strong Life
Hi!! I'm Kristin McConnell, creator of Innovative Health & Fitness, I am an Elite Fitness Trainer and a health and lifestyle blogger! I am a wife to my Amazing husband, Mom of two fabulous kids, and two dogs. We try our best to live a happy and healthy life.