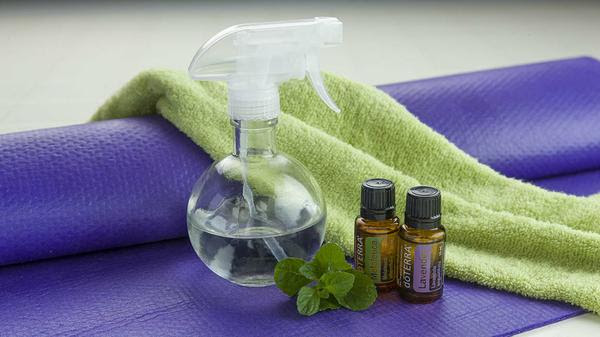 You have to try this DIY Yoga Mat Cleaner spray! Not only will it make your mat smell amazing it will also clean it! I have been totally obsessed with essential oils! You can really get creative with this spray too! Try different oils for a different smell. I would keep the melaleuca in there to help kill germs but there are so many wonderful oils out there.
Ingredients:
3/4 cup distilled water
Glass spray bottle
Directions:
Combine all ingredients in glass spray bottle.
Shake until combined.
To use, spray on the mat and wipe dry with a towel.
Note: Not all yoga mats are treated the same. Using essential oils may ruin some yoga mats. Spray a test patch on a small part of your mat first to make sure it doesn't affect it.
Check out more about essential oils
here
Comment below if you have any question. I would also love to hear what you thought about this spray after making it!